Waterboxes-Tunnels-Pipes
Discussion
In addition to restoration and protective services for tubesheets and tubes, look to Plastocor,® Inc. for protective coatings on the rest of the circulating water system. Both new and old equipment can be protected with the our systems, including:
Condenser Waterboxes
Heat Exchanger Channel Heads
Circulating Water Piping
Service Water Piping
For Components Made of Carbon Steel:
The Plastocor,® Inc. system for carbon steel structures consists of a high performance, 100% solids epoxy liner installed from 40 to 125 mils in thickness. The thicker applications are supplied where rebuilding of corroded surfaces is called for, or where a "bullet proof" lining is required.
For Components Made of cast iron:
The restoration of severely corroded cast iron is one of our specialties. Special procedures have been established for the degraphitization, decontamination, fairing, patching, and lining of cast iron structures. A thick lining of epoxy is the result.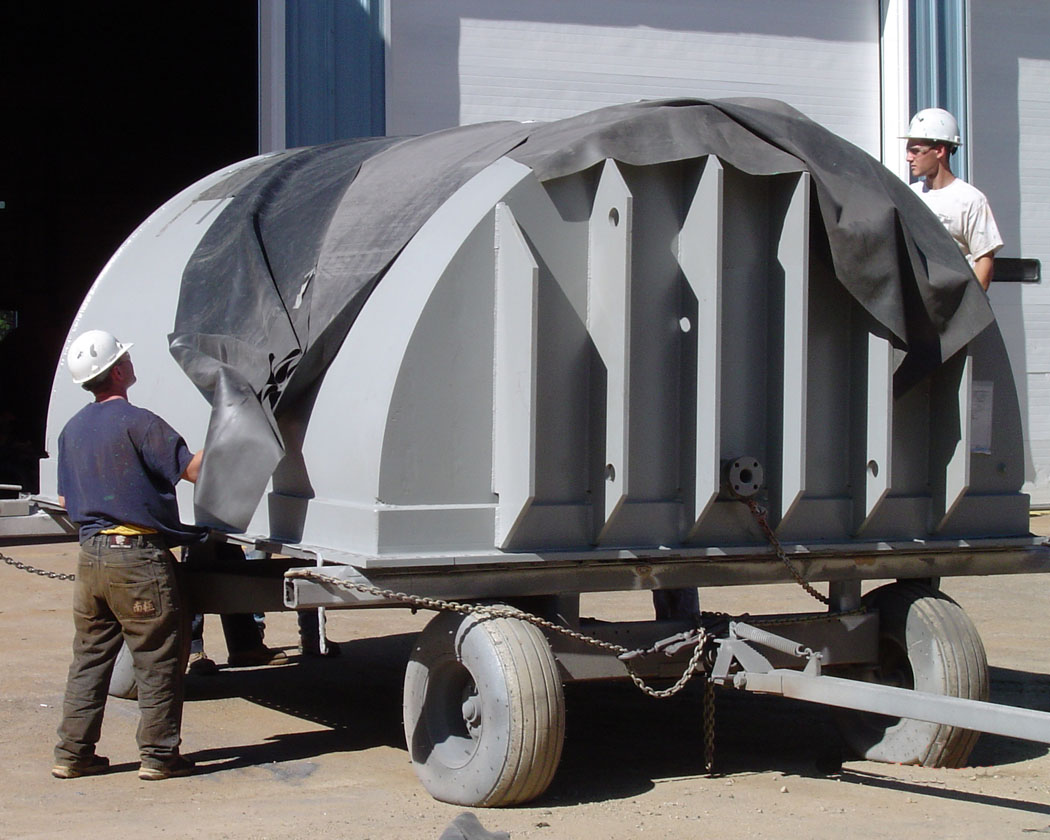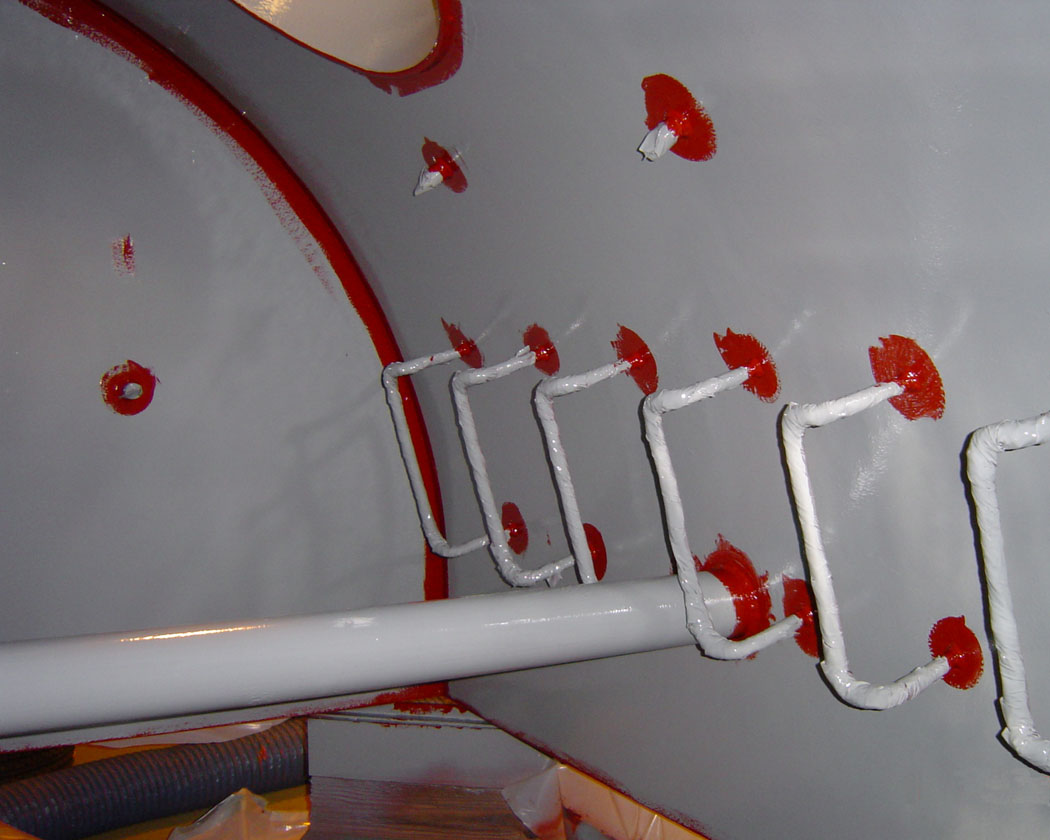 New waterbox after first coat. Note: weld seams have been "striped" with an extra coat.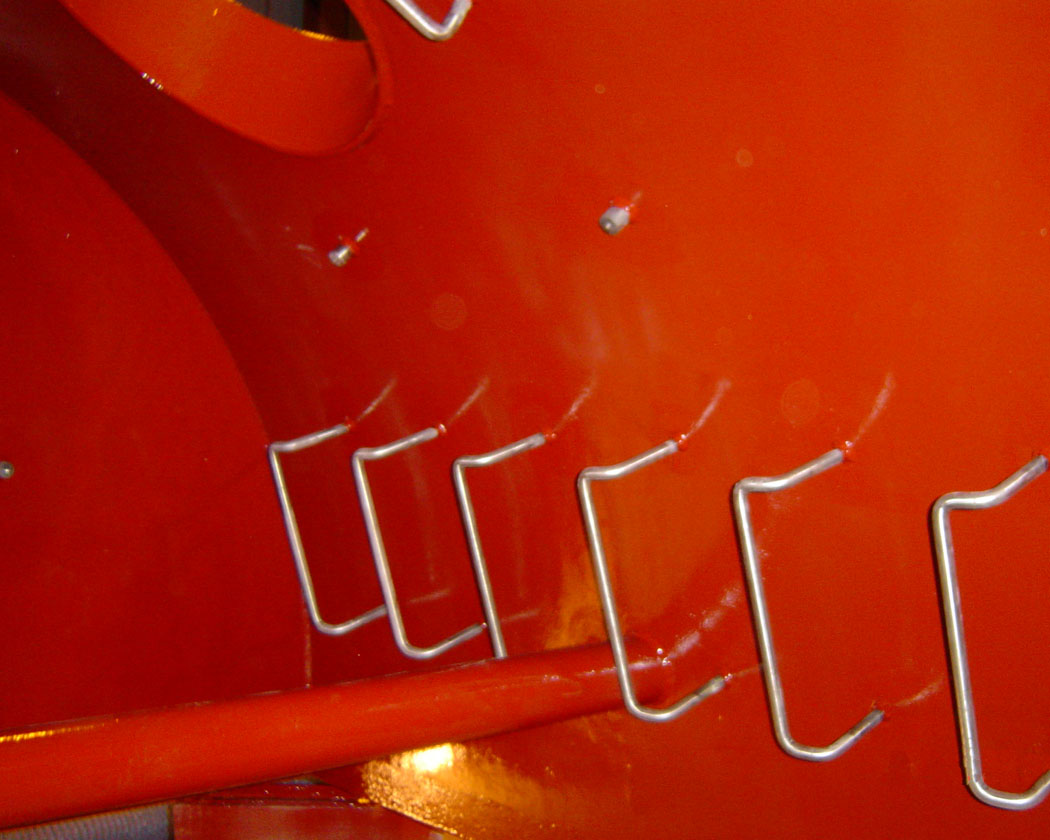 Completed waterbox lining.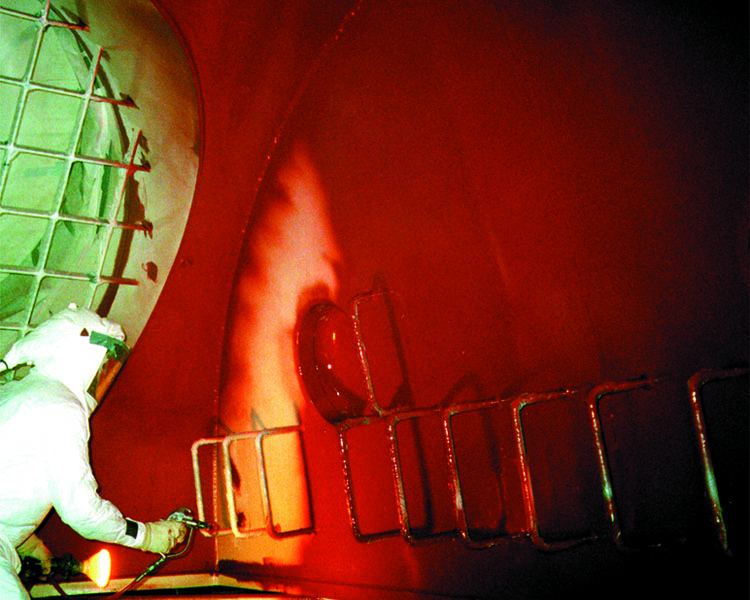 Spray application of waterbox lining.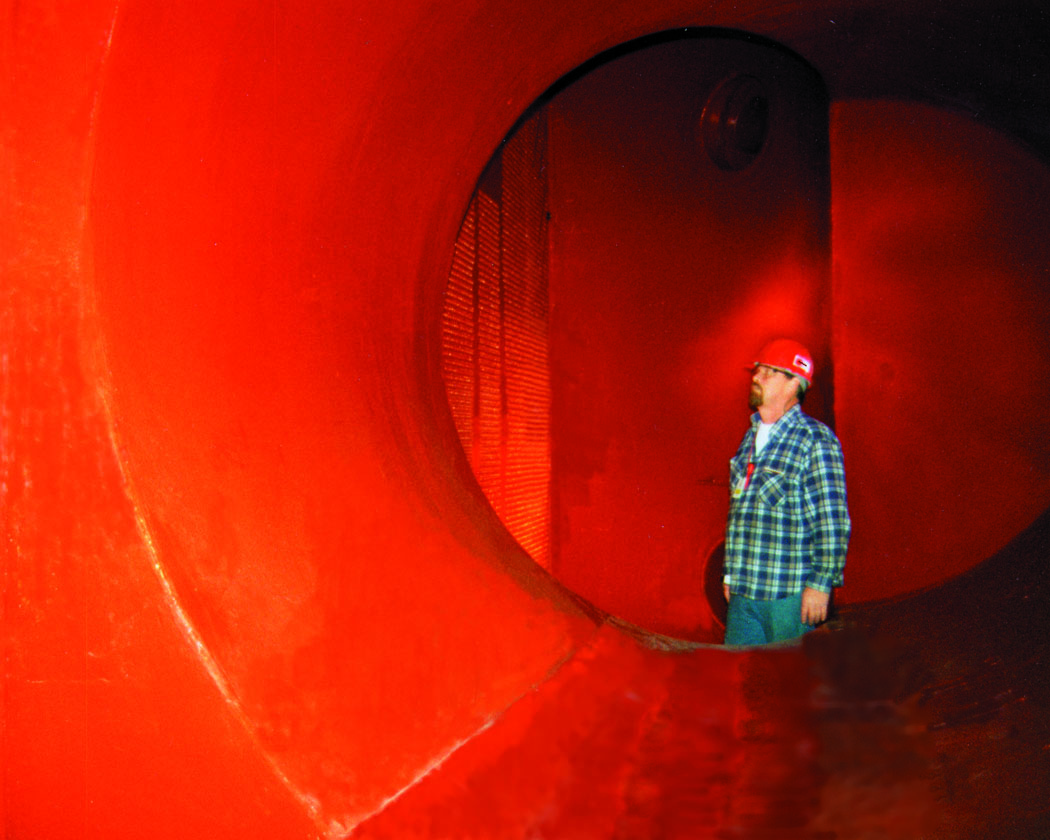 Completed, waterbox, tunnel, and tubesheet project.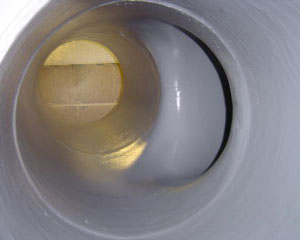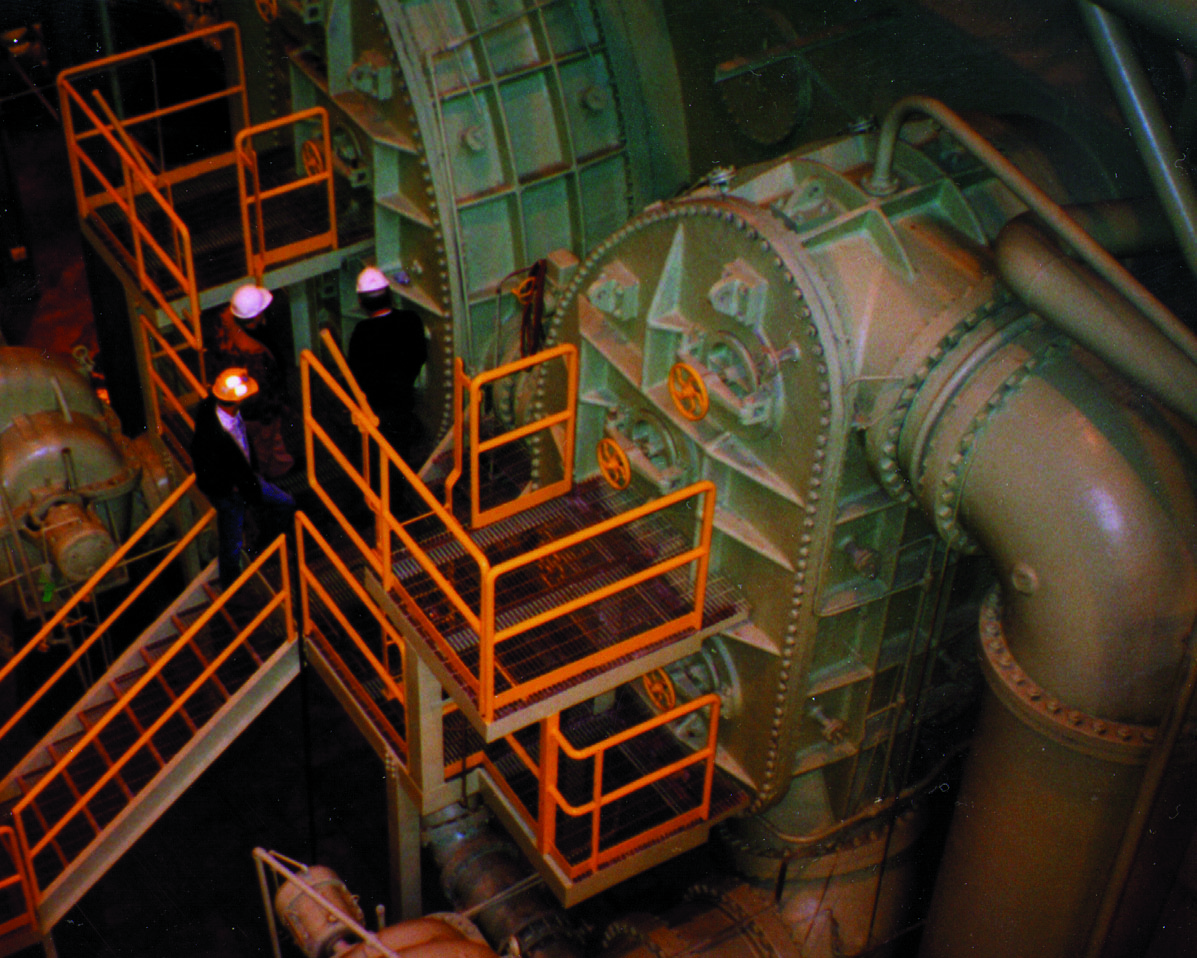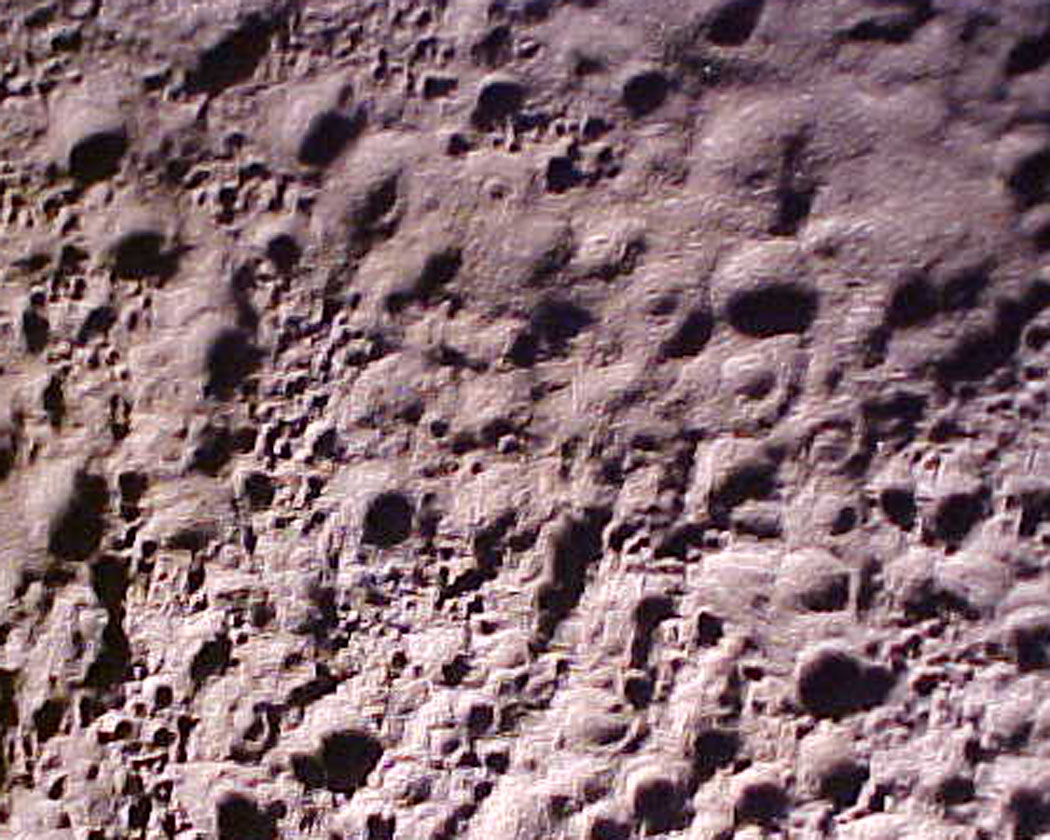 No, this is not a picture of the moon… it's a corroded cast iron surface after prep.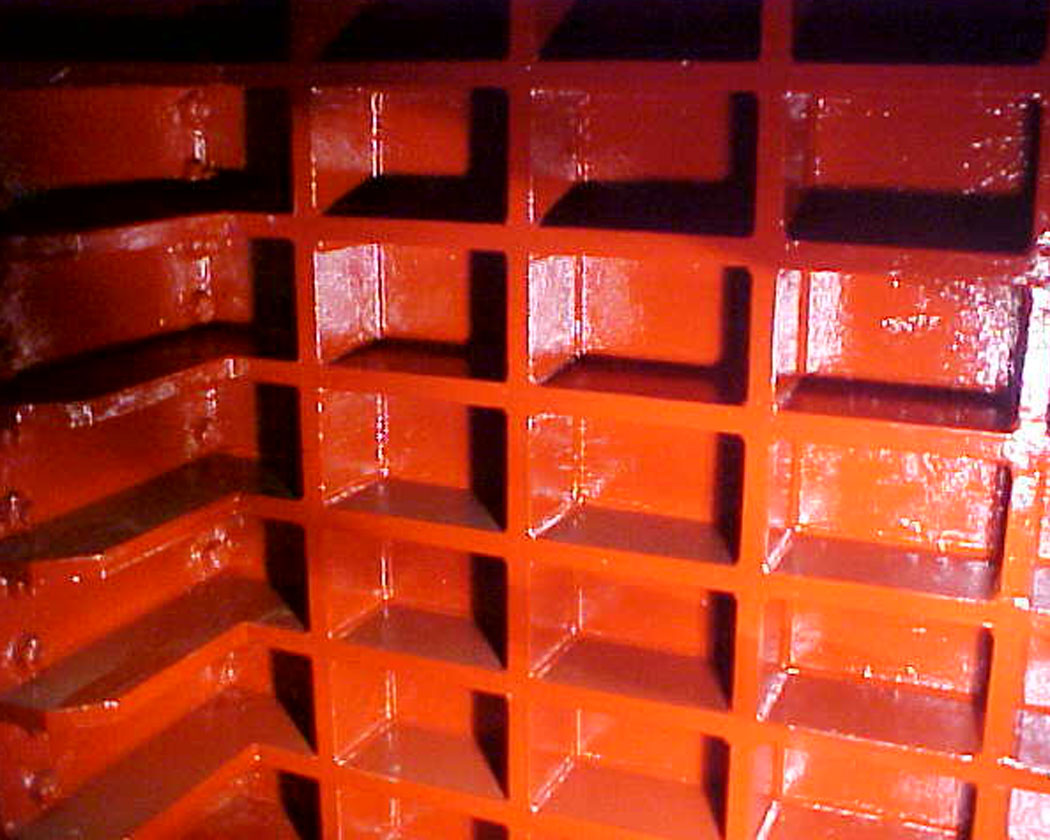 Coated cast iron waterbox.